The 30 Best Free WordPress Themes Of 2014
Did you know that WordPress now powers 23% of all websites on the internet? It is no wonder - the open source CMS is very extensible and has a large community producing themes and plugins. The result is that you can build almost any site with WordPress. All that you need to do, is find the perfect theme, and we went ahead and did that for you!
In this article, we've collected our favorite free themes from 2014. To be honest some weren't released this year, but all have received updates in the last 12 months, and we simply couldn't resist including them. Here are our picks:
A beautiful and stylish theme, perfect for magazine or photography blogs. It offers an outstanding flat design with well picked fonts and a black/white color scheme. Tracks' creators have done a great job making the theme responsive, as it transforms smoothly and looks great on all screen sizes.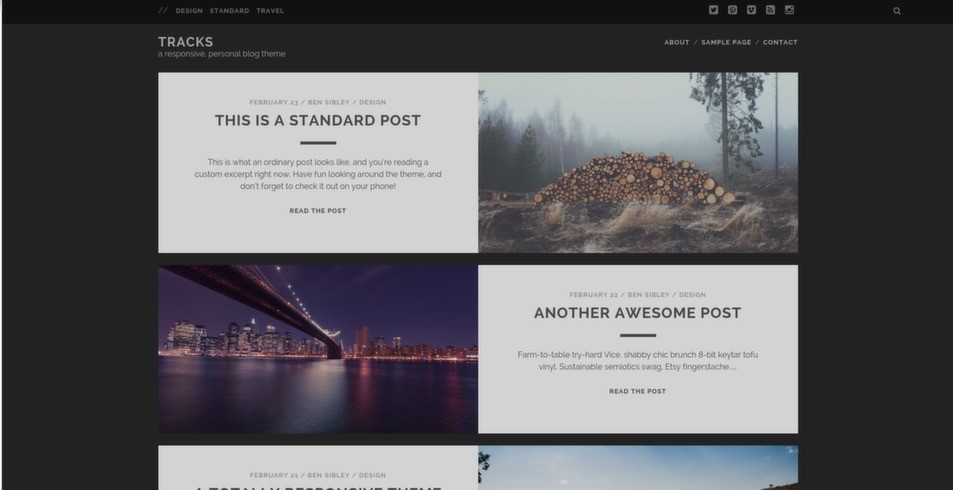 Minimable is a bootstrap based theme, which despite its name, offers a great amount of features such as the well designed navigation or a stunning slideshow overlay you can use for your photos. Most of the elements are nicely animated, which gives the theme a professional and unified feel.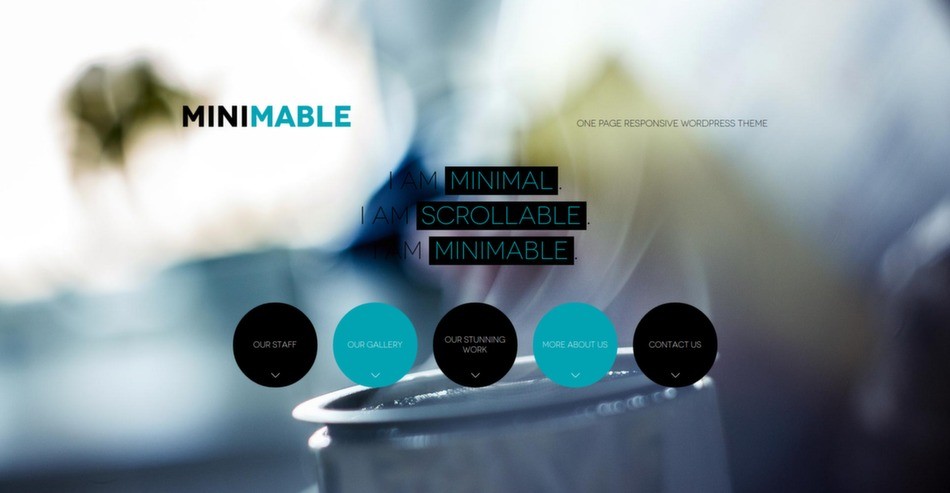 Fukasawa sports a beautifully minimal layout that displays you posts, images and videos in a Pinterest-style grid. This theme offers clever responsive design and retina friendly icons that allow it to adapt gracefully to any screen resolution. This theme also gives you great customization options with its numerous color schemes and widgets.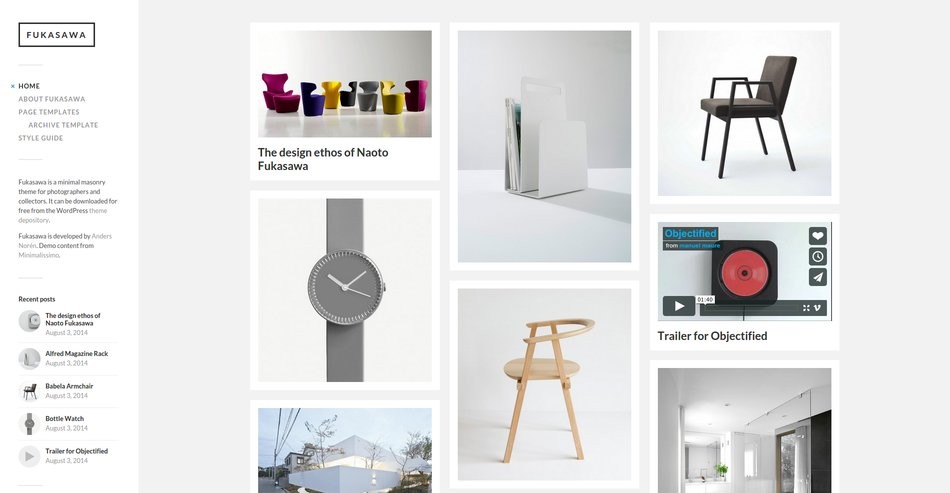 Sometimes websites don't need to be over-the-top and packed with features; sometimes simplicity is what you need. Perfetta strips away the fat and offers a blog-style layout in a clean, sophisticated layout and design with smooth reveal animations for the content view. If you want your visitors to focus on your content, then this is for you.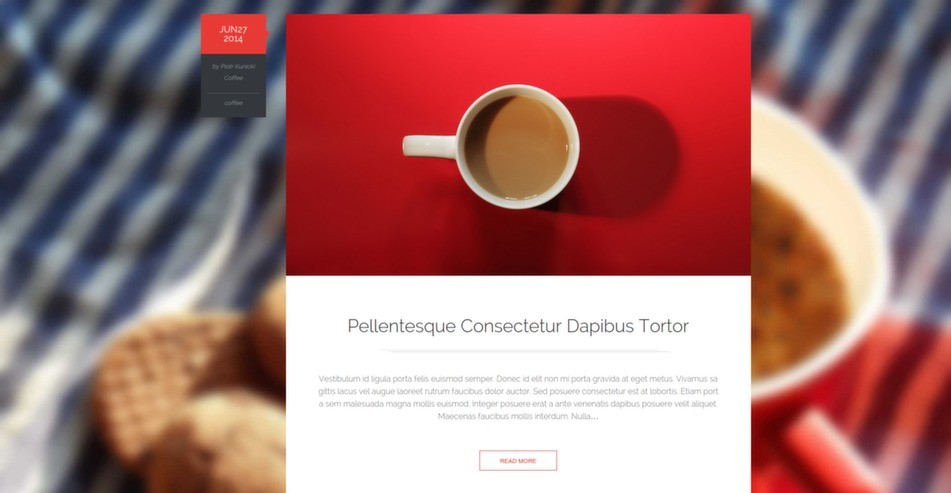 Serene is a simple, modern theme built with the idea to create a blogging experience that is a pleasure to the eyes. It supports 6 different post formats, including: Article, Quote, Video, Audio, Gallery and Link, which all look very cool. It also features color schemes and full browser compatibility.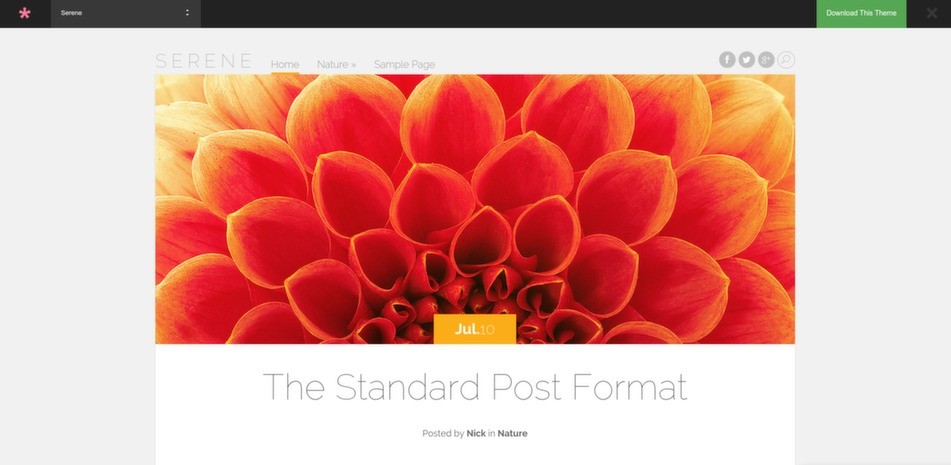 A cute, flat design theme by GentsThemes, created to showcase your work in a simple way. It has a premium look and doesn't lack features either: a drag and drop homepage builder, three page templates, a responsive design and others.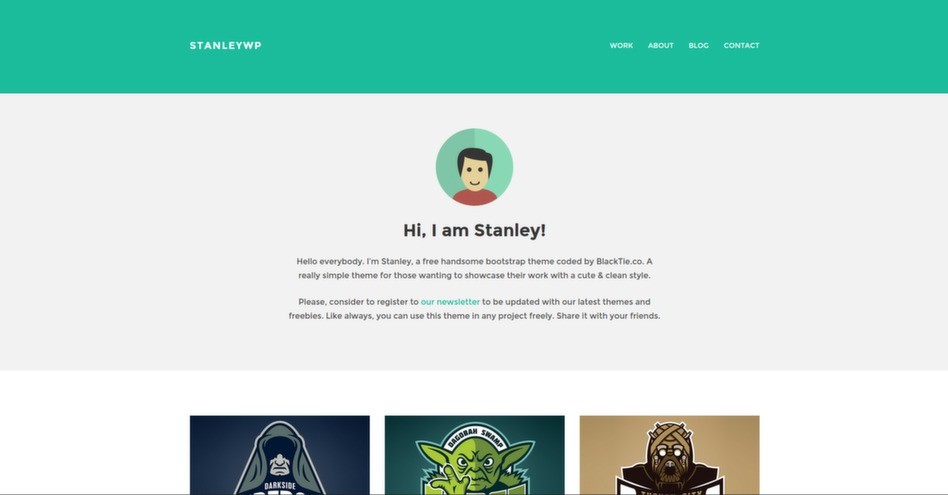 A theme wtih a big and bold header image that will quickly grab the attention of anyone who visits your site. Take advantage of the large call to action area, post block and widgetized footer on your home page to get your important information across in the best looking way possible.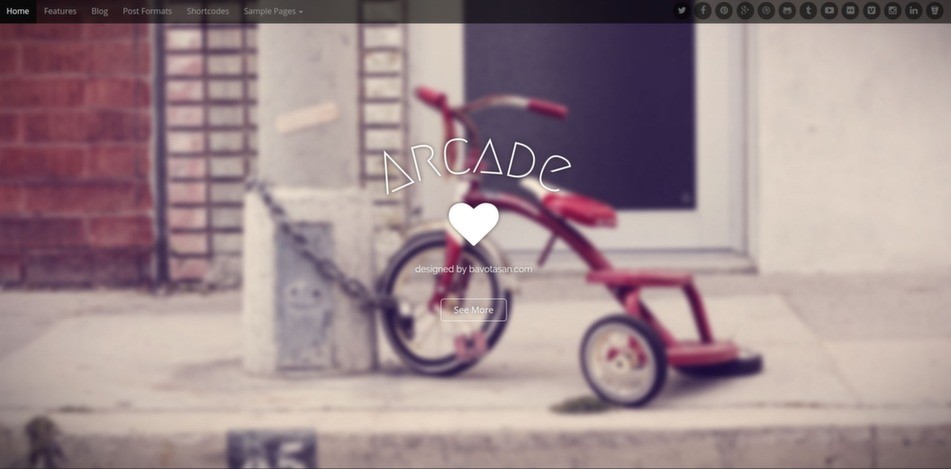 Moesia is a striking business theme you can use to build an effective online presence. Choose from eleven predefined blocks and build the homepage that best suits your company. Each of the homepage blocks can have a parallax background image and its own set of colors. Moesia also features a selection of Google Fonts, two types of layouts for the blog page, cool animations and much more.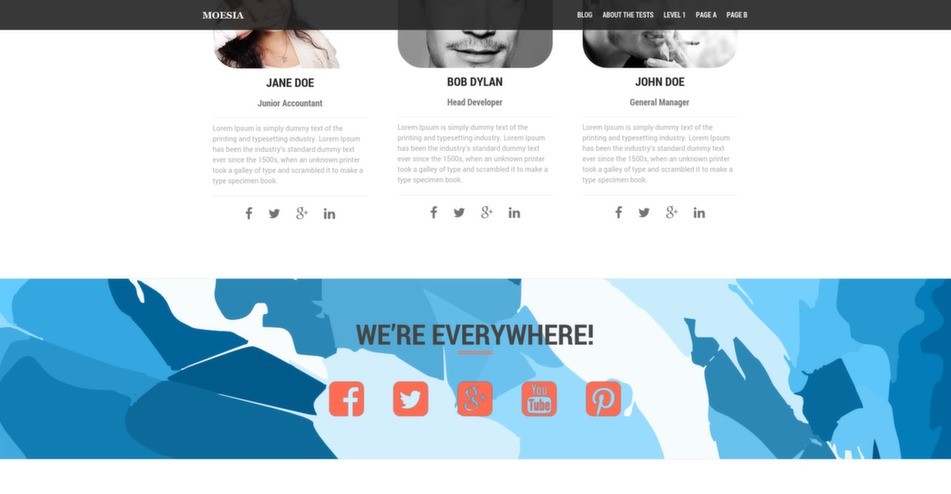 A multi-purpose one page WordPress theme with a layout builder included, easy-to-use backend options, plus a glorious design with 60+ animation effects, unlimited color schemes and Google Fonts Support.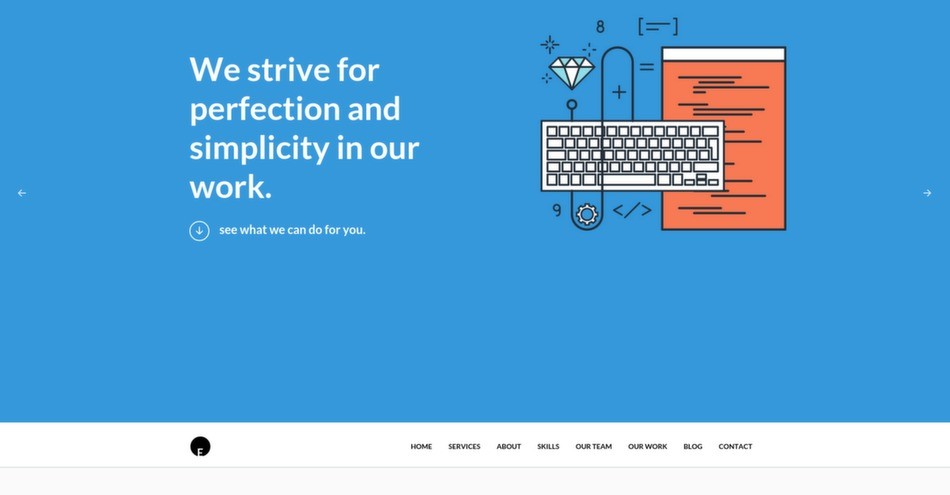 InstantWP is a minimal Bootstrap based theme packed with some great features. The theme is perfect for those looking to display portfolio items and also manage a nice WordPress blog.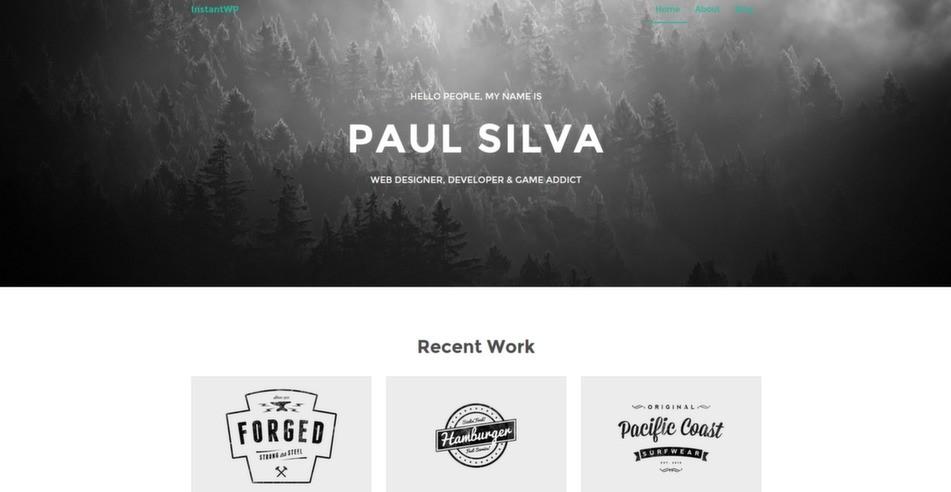 Free responsive WordPress theme, which can be used as a blog or portfolio. Minimalism, simplicity and refined details are Daily's key advantages. A full screen intro, responsive design, extensive documentation, SVG icons, integrated lightbox, 3 separate widgetized areas - this one has it all.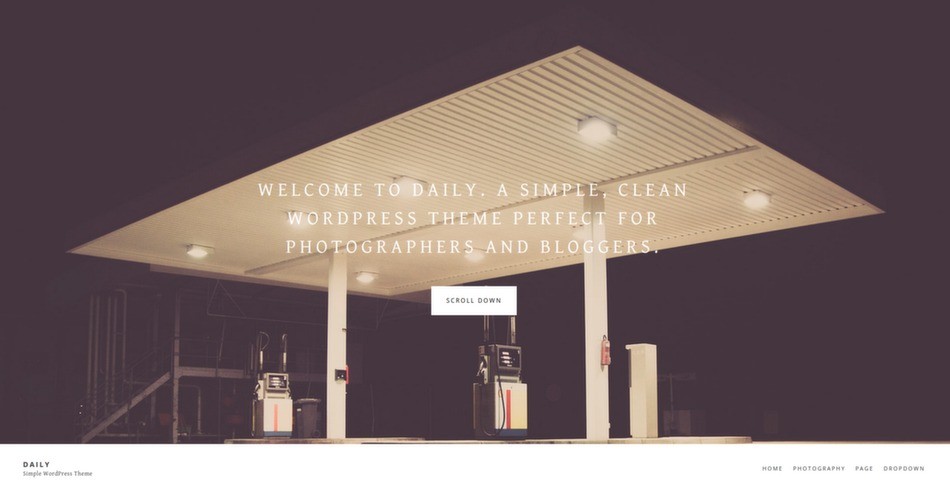 Complement your beautiful images by giving each post a custom splash of color. Select from multiple layouts to create a unique design that works great as an online shop, business site or personal blog.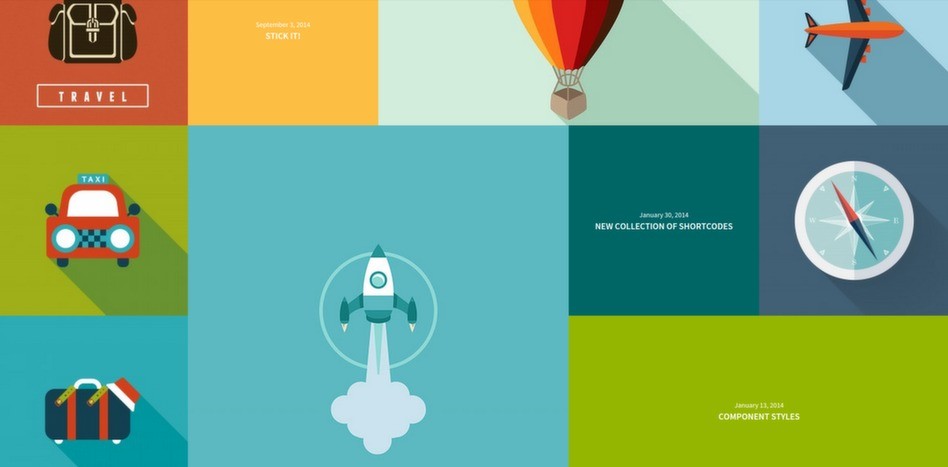 Rams is a clean and minimalist theme with plenty of style and zero fluff. It's responsive & retina ready, features multiple post formats and changeable sidebar background color and accent color of the content. Its simplicity and easy set up will have you blogging in no time.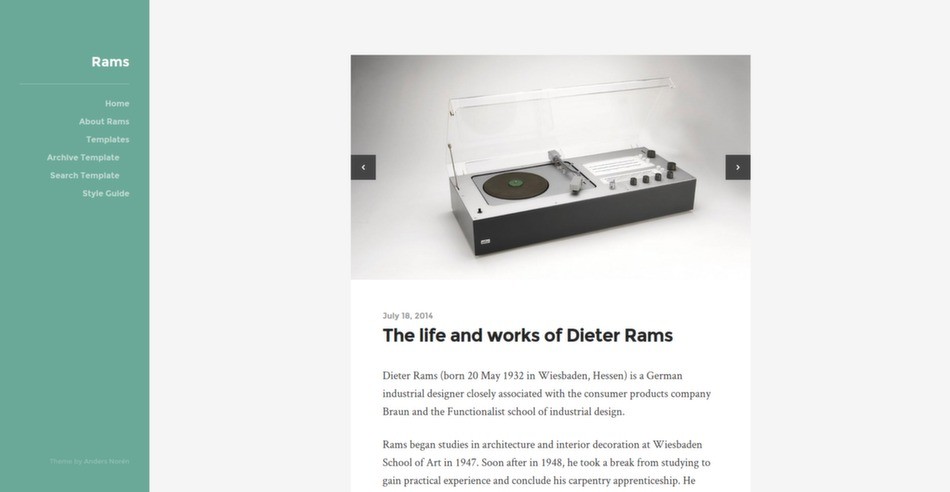 Enlightenment Theme comes with all standard WordPress functionality, a responsive layout and a large set of features for advanced customization of your website.
You can personalize individual templates, build custom landing pages and showcase any type of content.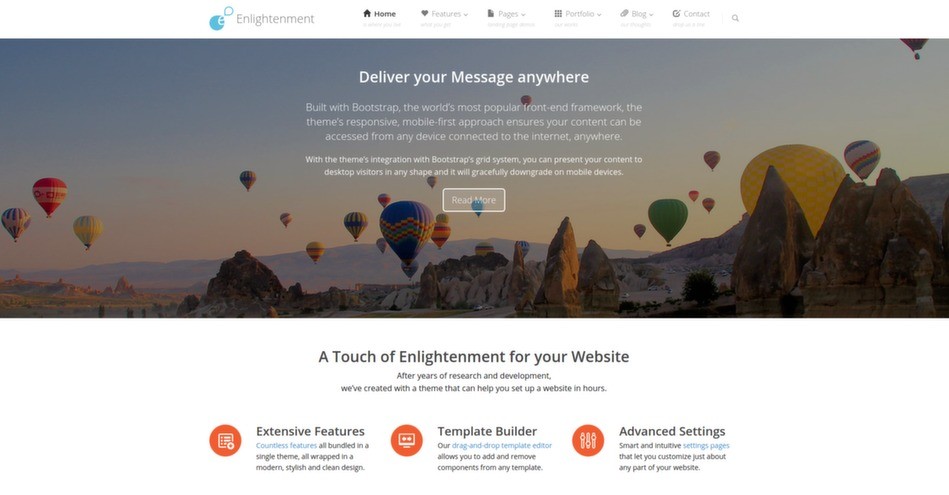 Storefront is an intuitive & flexible, free WordPress theme offering deep integration with WooCommerce. It's the perfect platform for any type of store since it is built and maintained by WooCommerce core developers - the most popular WordPress eCommerce plugin.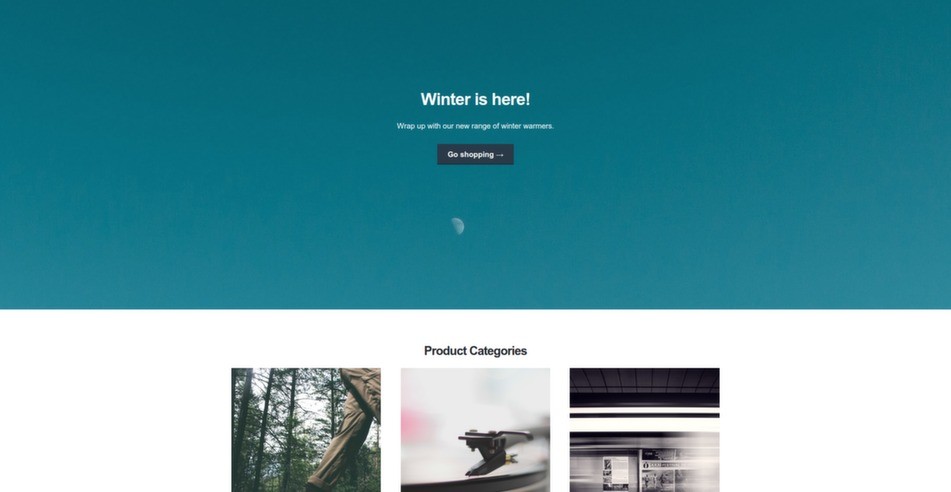 Hoffman is a stylish and beautifully minimal WordPress theme for bloggers. You can give Hoffman a personal touch by changing the accent color, switching the background color or adding a background image. The theme includes custom widgets for recent posts with thumbnails, recent comments with avatars, Flickr, Dribbble, video and easy-to-use social links in Hoffmans header, footer and post meta section.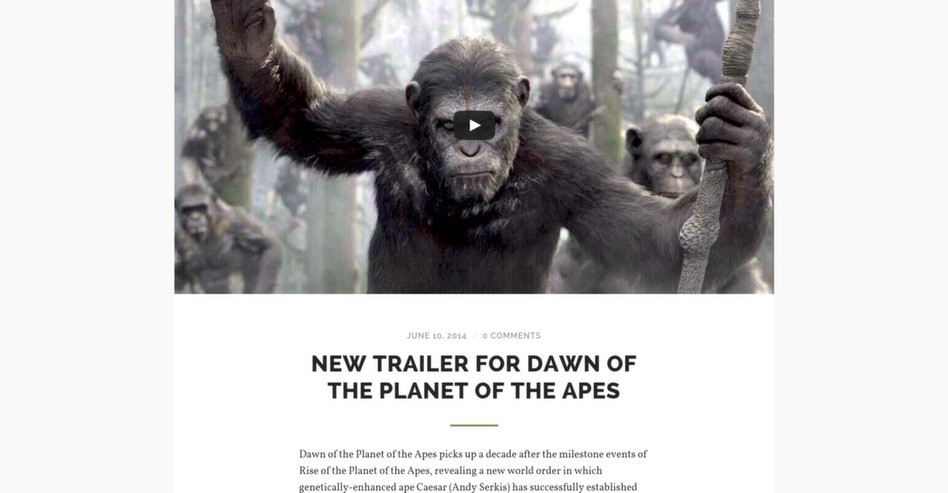 Matheson is a beautiful, clean and professional theme for WordPress that would work great for any business or blog. A bold typeface, minimalist design and large home page slider puts the focus where it's needed, on your content.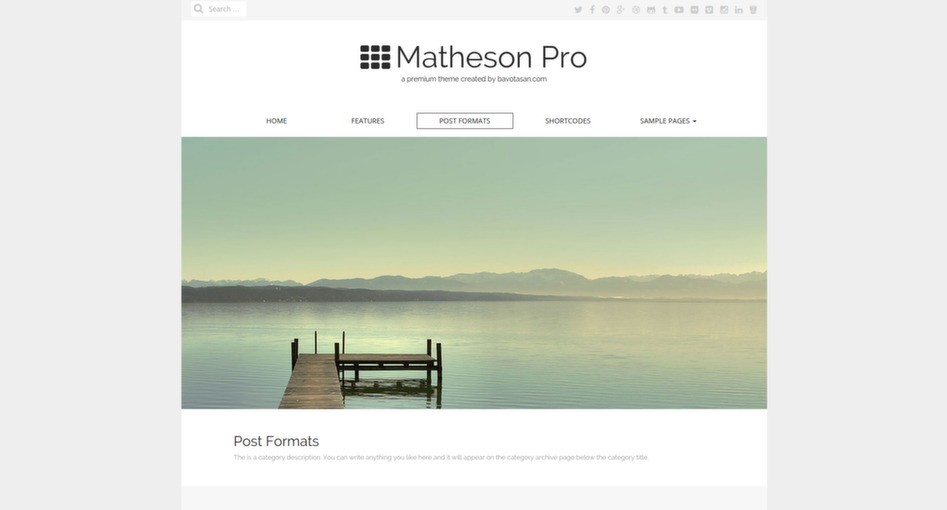 Sparkling is a clean, modern flat design theme developed using Bootstrap 3. With pixel perfect design, awesome widgets and full-screen slider it obtains a premium look and feel. The theme is SEO friendly and will make Google love your website.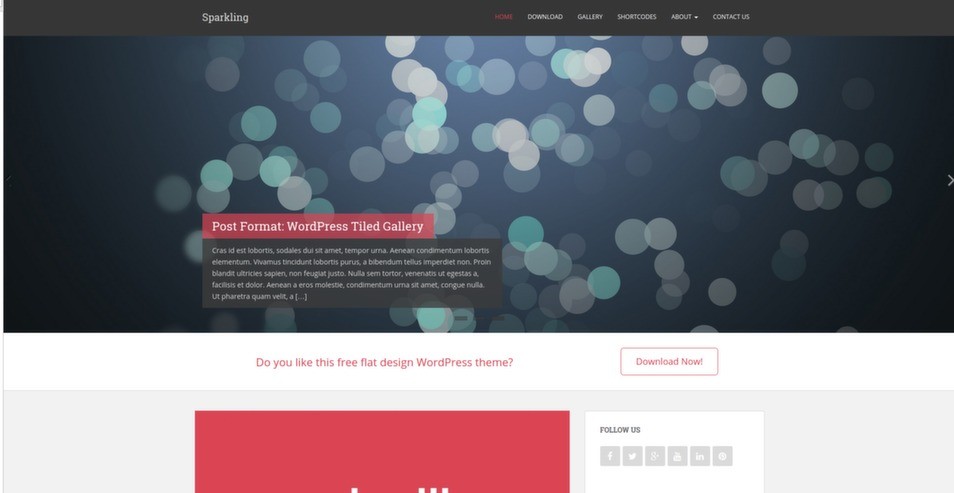 A potent theme for showcasing your best projects, whether your focus be on photography, interior design, art or any creative discipline. Available at no cost, you can have a style that puts premium themes to shame, but without the hit to your wallet that usually comes with it!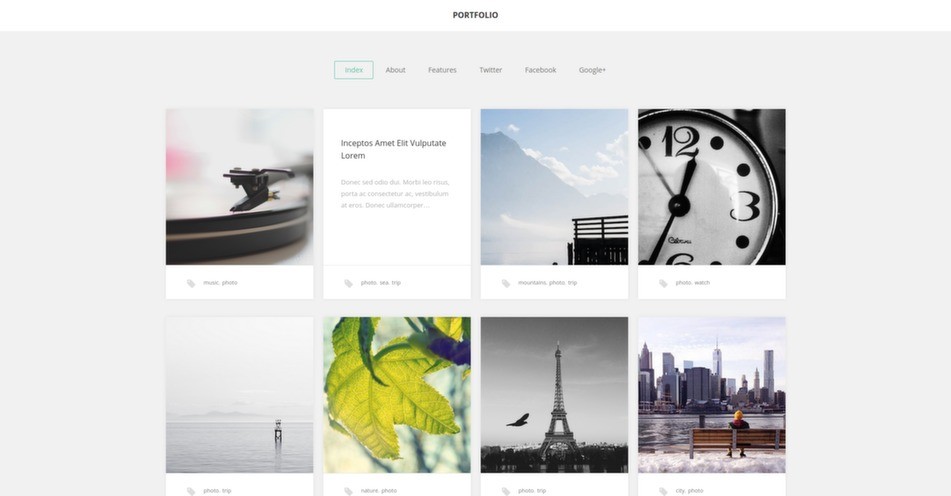 A very stylish, yet fun theme featuring bright colored panels, mixed with see-through ones which show an awesome full screen background image. Add some smooth CSS animations and you've got this awesome scrolling experience - perfect for product introductions.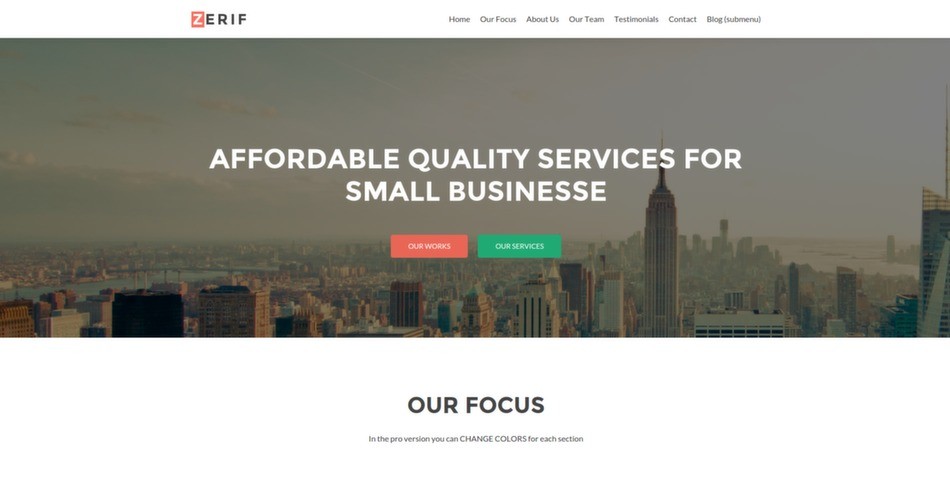 Radcliffe is a image-heavy theme for writers who want to put their content front and center. Massive full-screen featured images makes Radcliffe perfect for photoblogs or a photo-heavy personal blog. The thought-through typography makes writing and reading longform articles a pleasure too.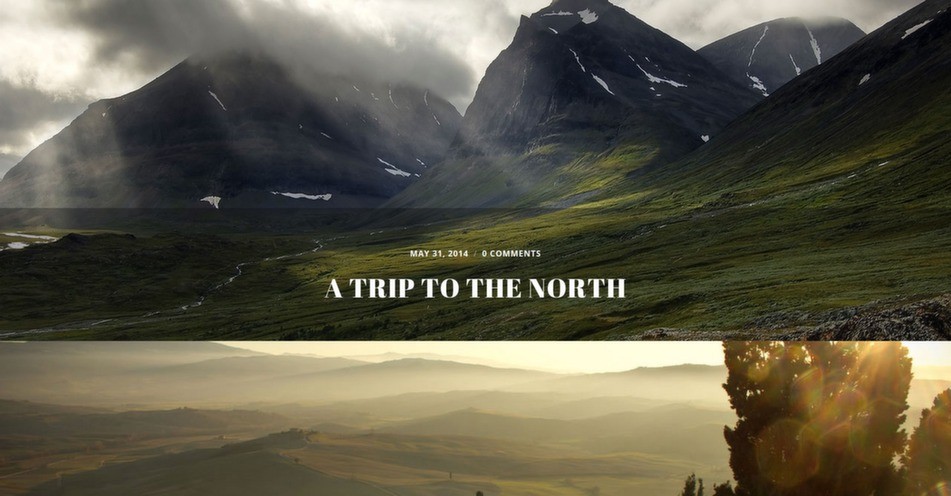 Make is an incredibly powerful open-source WordPress theme which makes building a website easier then ever using a drag and drop page builder with over 110 customization options. You can add and style columns, banners, galleries, posts lists, and other sections to your page without touching a single line of code.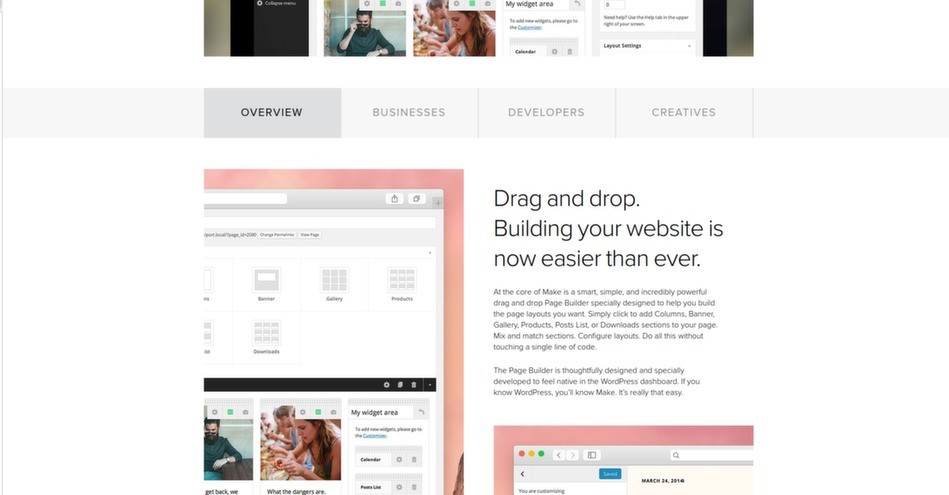 Newsted is a stylish two column WordPress theme with a responsive layout for all mobile and desktop devices. Newsted allows you to add a prominent call to action and header image on the homepage as well as 3 additional homepage widget areas.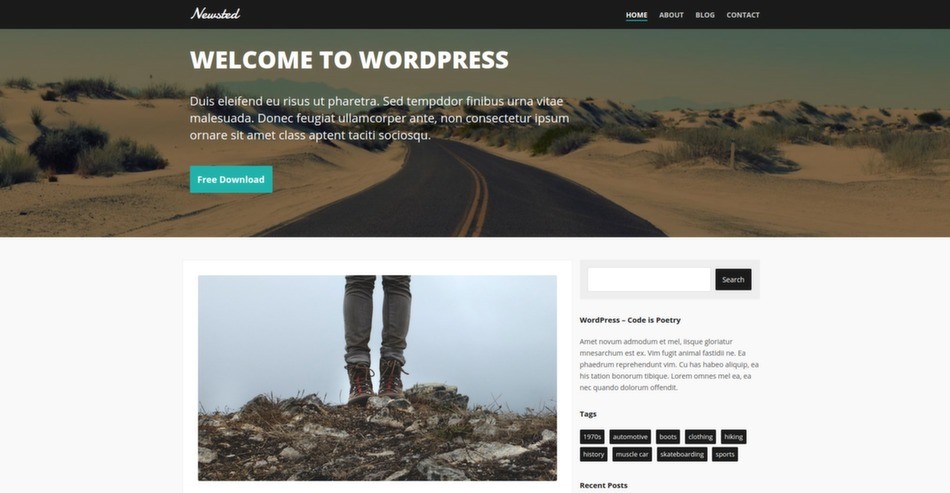 Spacious is a theme with a bright and clean design, which could work great as a business website or a tech blog.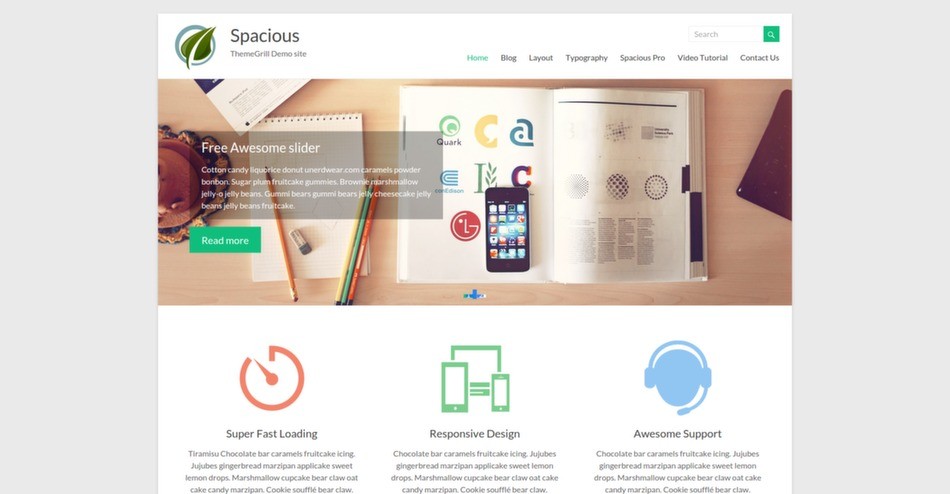 Ultimate is a well crafted free WordPress theme by the guys over at Theme Horse. It is easily customizable with numerous theme options and features support for popular plugins for further personalization.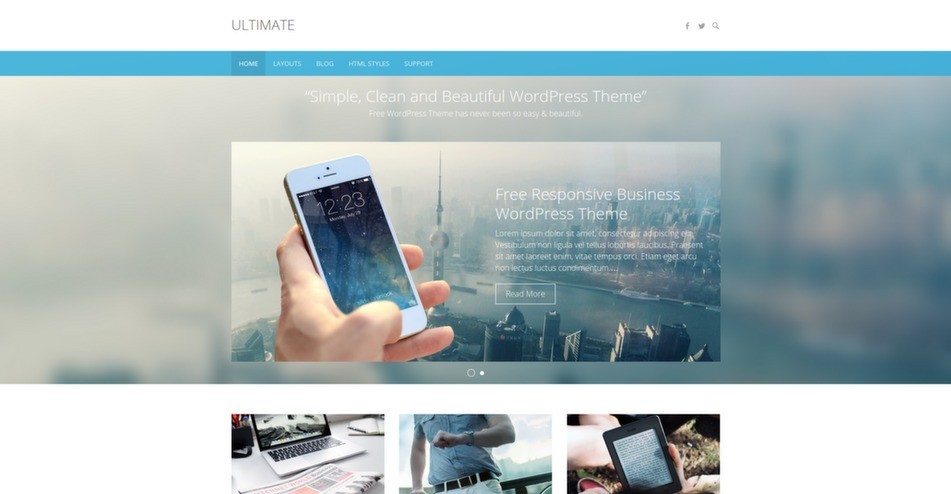 Quill is designed with law firms in mind. Use it to create a great online presence for your firm and show your potential clients what you're all about by using the many available front page blocks. You can brag with your latest cases, show off your most valuable employees, present facts about your firm and much more.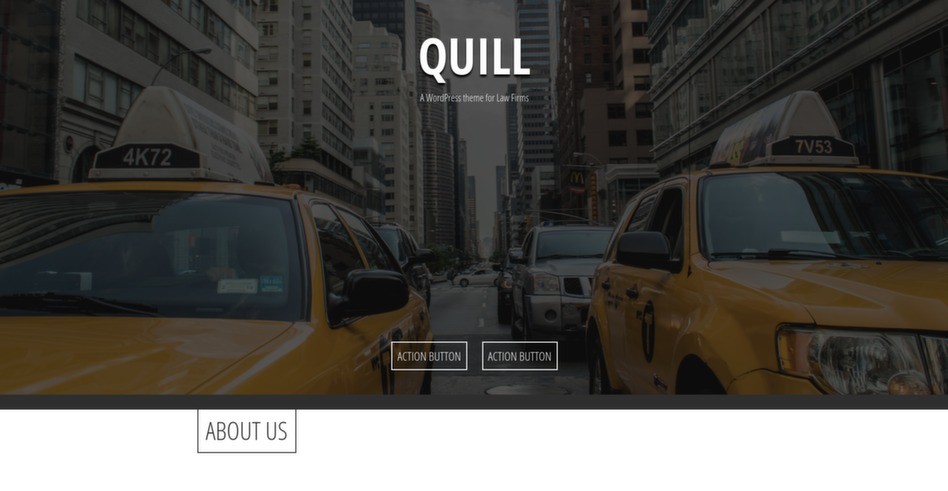 Accelerate is multipurpose WordPress theme made for simplicity and ease of use. It supports most post formats which makes it possible to use it as a blog, personal, corporate or any other kind of site. The design is flat and sharp and will go along nice with any kind of content.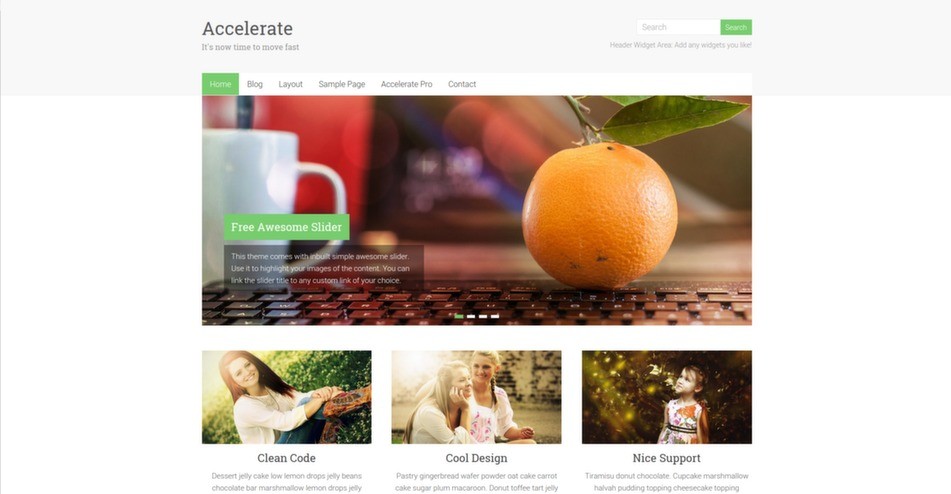 Lingonberry's got all the features you need, and none that you don't. It's designed to be easy to install, use and visit. Lingonberry supports all post formats and provides unique styling for all of them. No matter what kind of content you want to publish, It's got your back.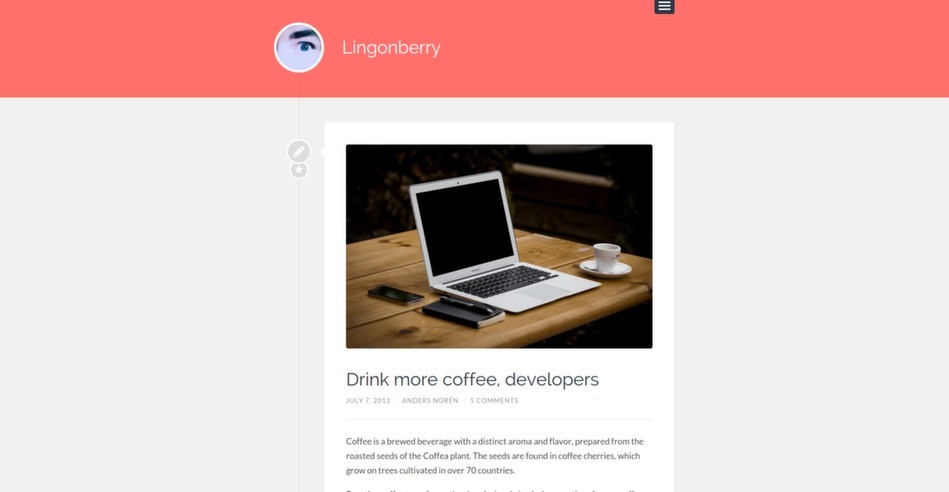 A cool theme with a stylish top navigation bar and a beautiful full-width slideshow image banner you can use to highlight your featured posts or favorite pictures.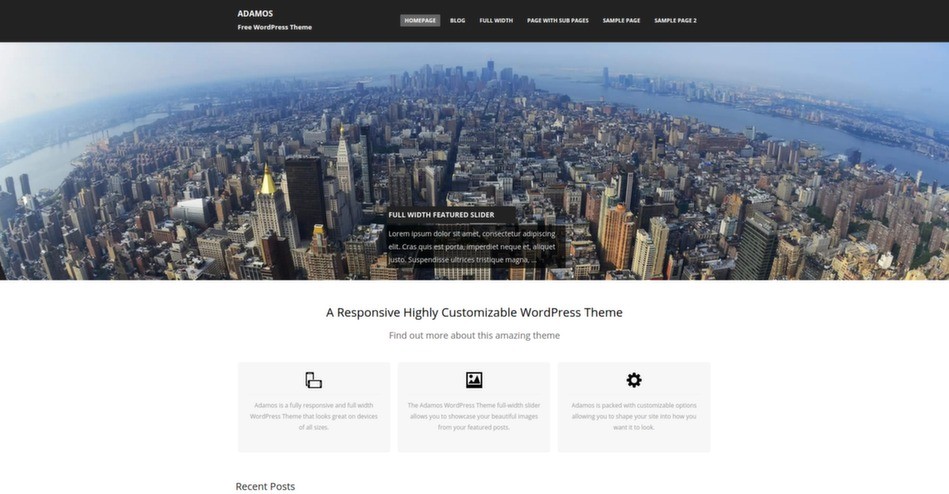 Perkins is a bold WordPress theme with a layout highly suited for magazine websites. The sections are nicely designed and the typography is quite good as well. If you still don't fancy the standard look, Perkins is customizable including custom background, logo and colors.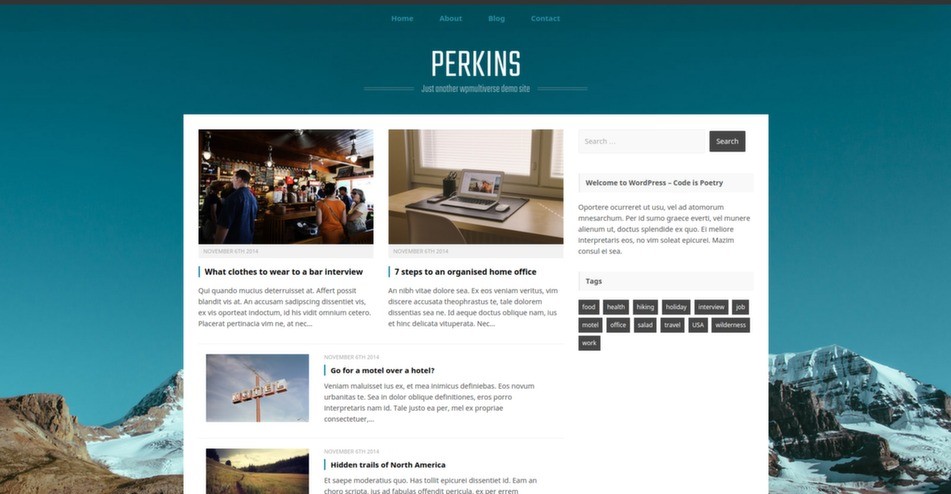 Bonus Themes
A great-looking theme that will perfectly suit any restaurant website. The big-resolution image combined with an unobtrusive transparent menu will look appealing on any modern device.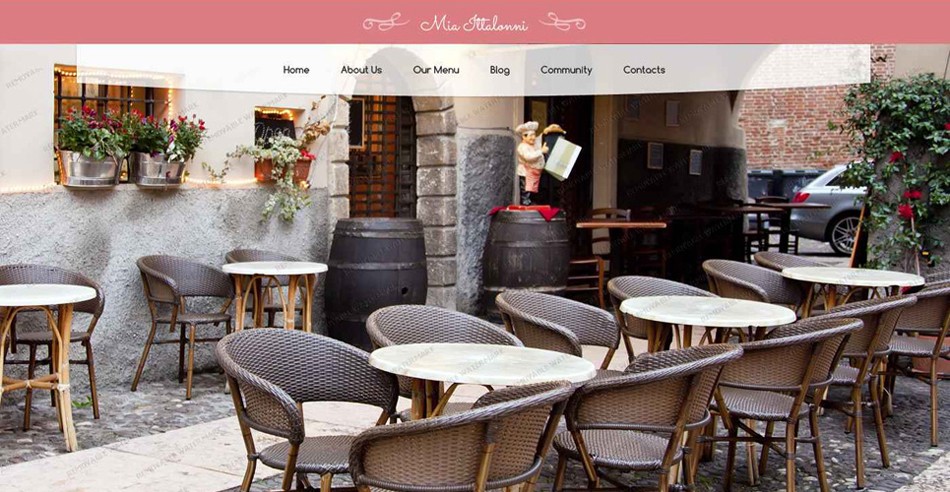 Melissa can become a wonderful solution for your photographer portfolio, as it perfectly shows the functionality and design that WordPress offers. The stylish layout, bold typography, and an awesome image slider make this theme stand out among others.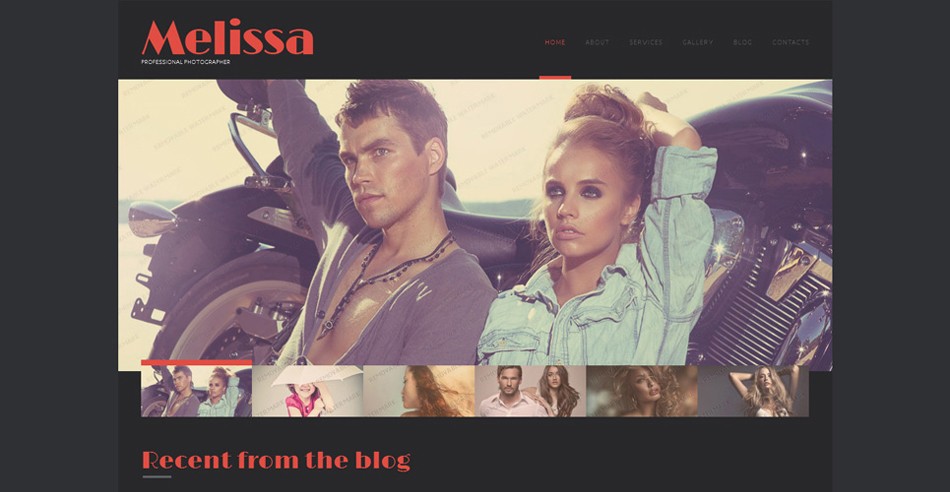 Business theme is a nice combination of aesthetics, sleek design and straightforward business approach. The theme has everything you need to create a professional business website.
We hope that you enjoyed this post and like the themes we've included. Did we miss anything? Tell us in the comment section.
Bootstrap Studio
The revolutionary web design tool for creating responsive websites and apps.
Learn more