Freebie: Beautiful Pricing Table with Bootstrap 4
We would like to present you a cool Bootstrap template for a responsive pricing table. It is very easy to use and implement, doesn't require any dependencies, and is completely free to use (no attribution required).
Tip: you can find many more awesome snippets in the bootstrap snippets gallery.
The Template
It is crafted with the Bootstrap 4 framework. The template has simple, elegant and fully responsive design that looks great on mobile devices. The HTML and CSS are structured in a way, that won't cause any problems to your page. All you need to do is copy and paste the code.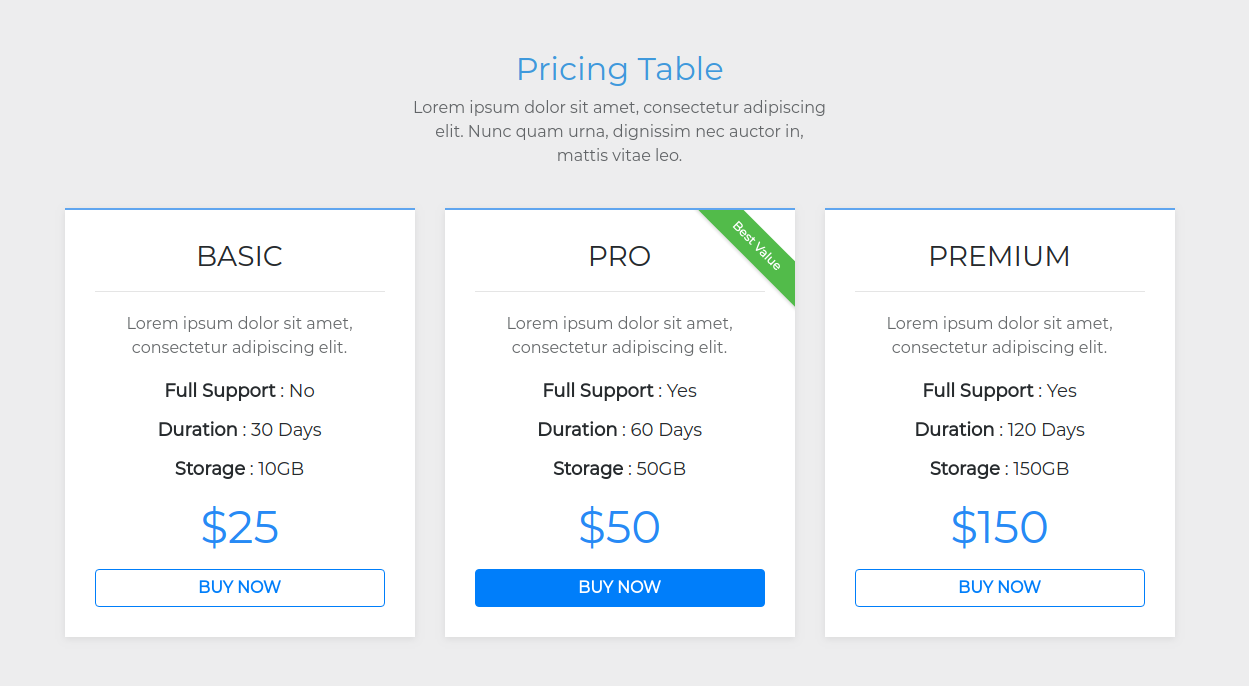 How to use
To use the template, follow these simple steps:
Grab the zip archive from the Download button near the top of the page and extract it.
Paste the HTML into your project. Make sure you have Bootstrap 4 on that page.
The styles are located in a separate CSS file. Link to the CSS file or copy its contents and add them to your styles.
Free for Commercial Use
You have all rights to customize and use these templates in both personal and commercial projects. All our freebies are 100% royalty free, no attribution required (our license page). Enjoy!
Bootstrap Studio
The revolutionary web design tool for creating responsive websites and apps.
Learn more