Freebie: 4 Great Looking Pricing Tables
In this post we present to you four templates for pricing tables. They are ready to use and absolutely free, so you can implement them in your projects right away. Just like the rest of your freebies, these tables have no external dependencies and are made up entirely out of vanilla HTML and CSS.
The Pricing Tables
The idea behind these tables is to quickly sum up and present the different pricing options or subscription plans available for your services. They need to showcase all the important info customers have to be familiar with, in order to choose and purchase a product.
You can get the zip archive containing all our templates from the Download button near the top of the page. With their help you can effortlessly add good looking pricing tables to your website without making almost any changes to your code. Just grab the HTML, add the corresponding CSS from the assets folder, and substitute our dummy content with your own. That's it!
Our pricing tables don't require any libraries and their CSS is self-contained, so they are guaranteed to work without causing anything in your page to break.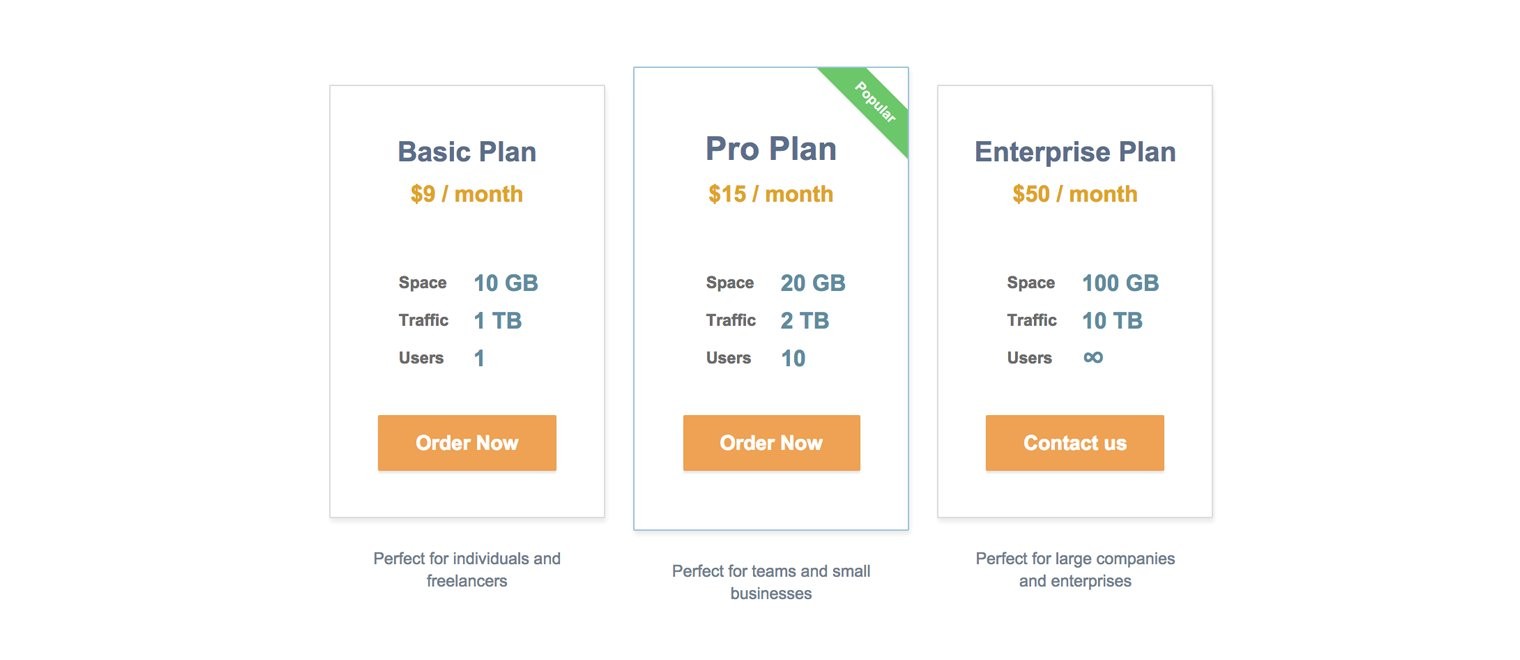 Free for Commercial Use
You have all rights to customize and use these templates. They are 100% free and can be implemented in both personal and commercial projects, no attribution required (our license page). Enjoy!
Bootstrap Studio
The revolutionary web design tool for creating responsive websites and apps.
Learn more