Freebie: 5 Beautiful and Responsive Footer Templates
Footers are often underestimated by designers and developers. This area of a website is a great place to provide people with more information like contact details and social accounts, or with direct links to pages of interest. This is why we want to share with you a collection of 5 beautiful and responsive footers, which you can use as a building block for your next site.
The Design
Our templates are responsive and are easy to customize. We have split the CSS into separate files for each of the templates, so that it is extremely easy to include the footer that you need into an existing website - just copy and paste! The CSS is self contained, so you can be sure that no conflicts will arise with the rest of the page. Our footers also work great on smartphones and tablets.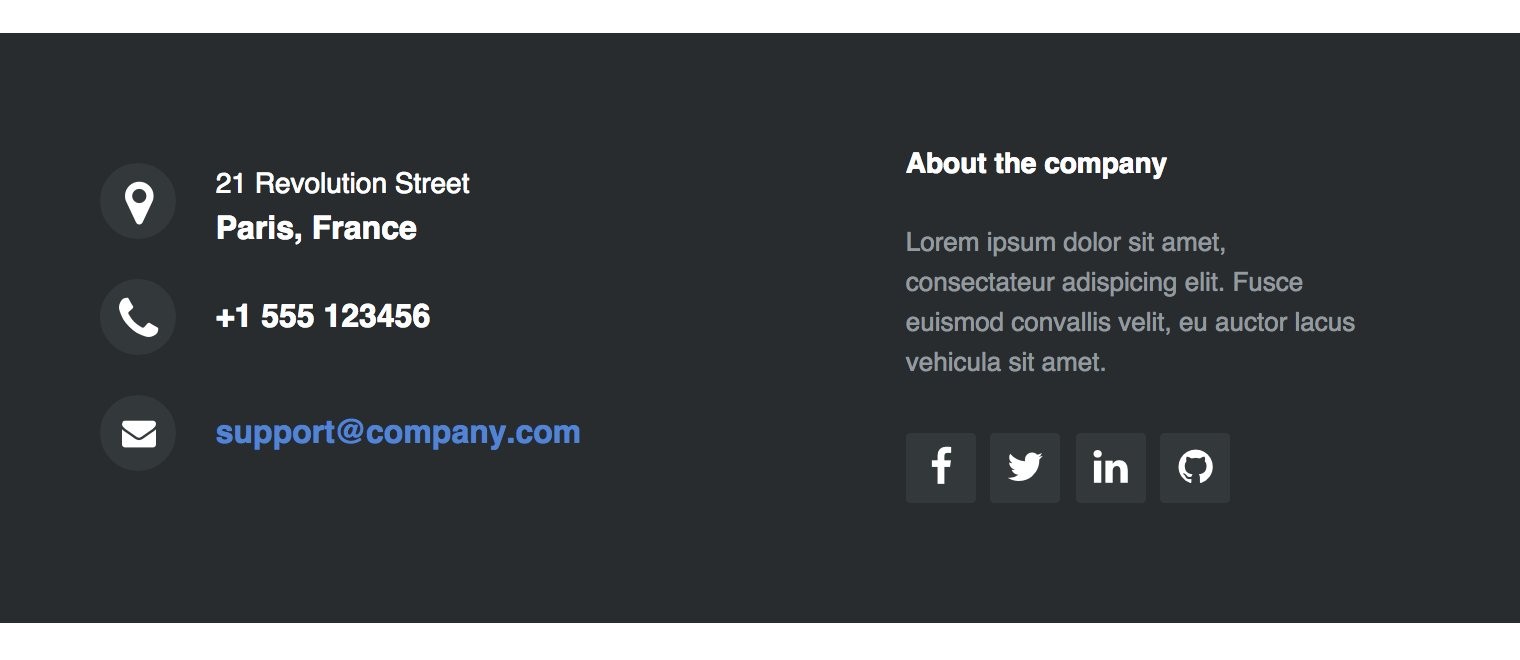 Some of the footers use Font Awesome, so you have plenty of icons to choose from. And as a bonus they are crisp on any resolution, so are retina ready.
Free for Commercial Use
Feel free to use these templates in both personal and commercial projects. We hope they come in handy and we'd love to see what you do with them :)
Bootstrap Studio
The revolutionary web design tool for creating responsive websites and apps.
Learn more