Free Template: Responsive Shopping Cart
Mobile devices don't exist only for checking your social network accounts. All kinds of websites, from shops to forums, can be made quick and fun to use on a phone or tablet, if you implement the right UI modifications. We present you with a free template - a fully responsive and pretty shopping cart.
The Template
We decided on a rather simple and clean design for this template, to make it easier for you to customize it and suit it to fit your personal style and desired functionality.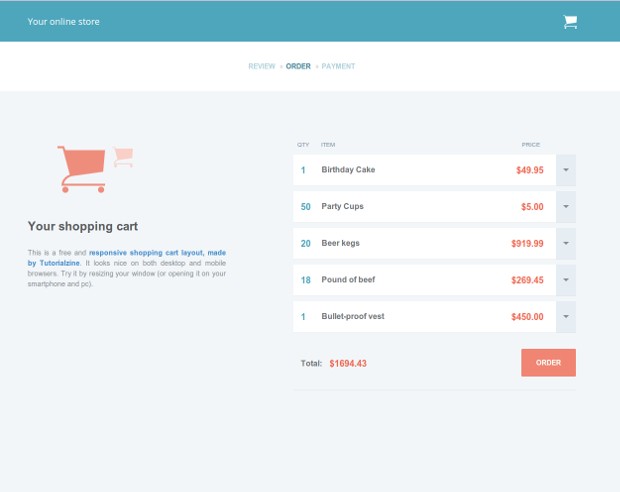 Because we want the page to adapt nicely to all types of screen sizes we've based it on Twitter's Bootstrap framework.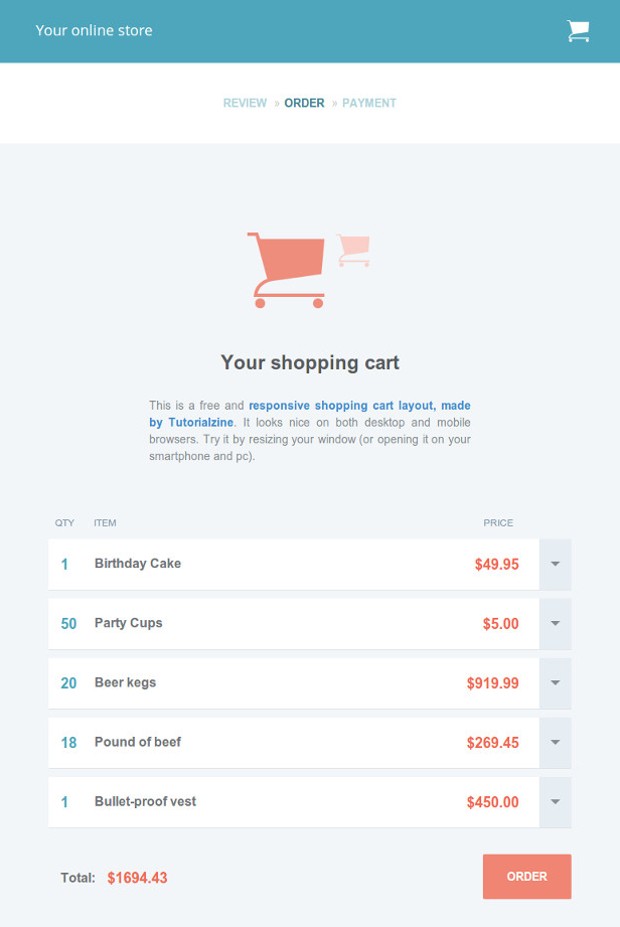 We've also used the neat built-in features Bootstrap offers, to make these cool pop-up buttons. Make sure to run the demo on your mobile phone and see how the design adapts to the smaller screen.


The PSD
As always, the PSD file is available from our free and awesome member area.
How to Build a Real Online Store
If you wish to turn this HTML template into a real store, you can give Reflow a try. It's an ecommerce JS and CSS toolkit that gives you components like shopping carts, product lists and add to cart, which can turn any website into a store.
Free for Commercial Use
Feel free to use this template in both personal and commercial projects. We hope it comes in handy and we'd love to see you play around with it. Just don't forget to share the results with us! And with your friends, too! Enjoy :)
Bootstrap Studio
The revolutionary web design tool for creating responsive websites and apps.
Learn more